Sports
FFA defends board member Heather Reid's presence in France
Football Federation Australia has defended the presence of board member Heather Reid in France less than a fortnight after her public apology to sacked Matildas coach Alen Stajcic, as pressure mounts on his successor, Ante Milicic, after Australia's shock opening World Cup loss to Italy.
The FFA came in for heavy criticism for dismissing Stajcic just five months before the World Cup, and now Milicic is under fire for introducing a new defensive style without having had enough time to bed down the game plan.
Public angst was heightened when Reid was photographed in Paris, where she was attending a FIFA convention.
Reid apologised late last month for causing damage to Stajcic's reputation due to public and private comments she made after his sacking, when she suggested the public would be "shocked" if they knew the truth and told the media Stajcic would never work in women's soccer again.
Advertisement
However, it's understood Reid is on a self-funded holiday and the FFA confirmed she was in France at her own expense.
"Heather is covering the cost of her own flights and accommodation," the governing body said in a statement. "She was invited by FIFA to attend its women's football convention.
"She is in France in a private capacity."
Reid was voted onto the FFA board last year as part of the new administration succeeding the Steven Lowy era.
She fuelled the public innuendo around Stajcic's performance and behaviour and many of Stajcic's supporters argue that the Matildas' preparations were disrupted at a critical point in the build-up to the World Cup.
As the team looks to regroup ahead of the crucial next game against Brazil, Milicic was criticised for adopting a high defensive line, where the back four, including two central defenders, push up the pitch.
''We have not had enough games [to implement a new style]. We have conceded five against the US, three against the Dutch [in friendlies] and now we have conceded two against Italy when it really mattered. Something is not working,'' former Matilda Heather Garriock told The Age and the Sydney Morning Herald on Monday.
Garriock believed Milicic needed to change his approach, but understood that was unlikely.
''The first half we showed really good signs. I thought we didn't need make the substitutions when we did.
''The high line, he's not going to change it. It's all very well to be able to play our own style, but it's up to us to adapt against the better teams.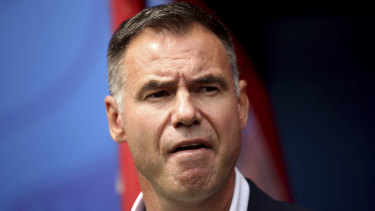 ''Our pressure starts from the front, we are playing a high line and not a high press. It's difficult against the best teams.
''I think he is a great coach, but what he's trying to implement in a short amount of time is very difficult.''
It was a mistake by centre half Clare Polkinghorne as Australia tried to play their way out from a defensive position that gave the ball to Italian forward Barbara Bonansea, allowing her to score the eqRead More – Source
[contf] [contfnew]
[contfnewc] [contfnewc]