Woman
Danish submarine killer Madsen caught in prison escape
Related Topics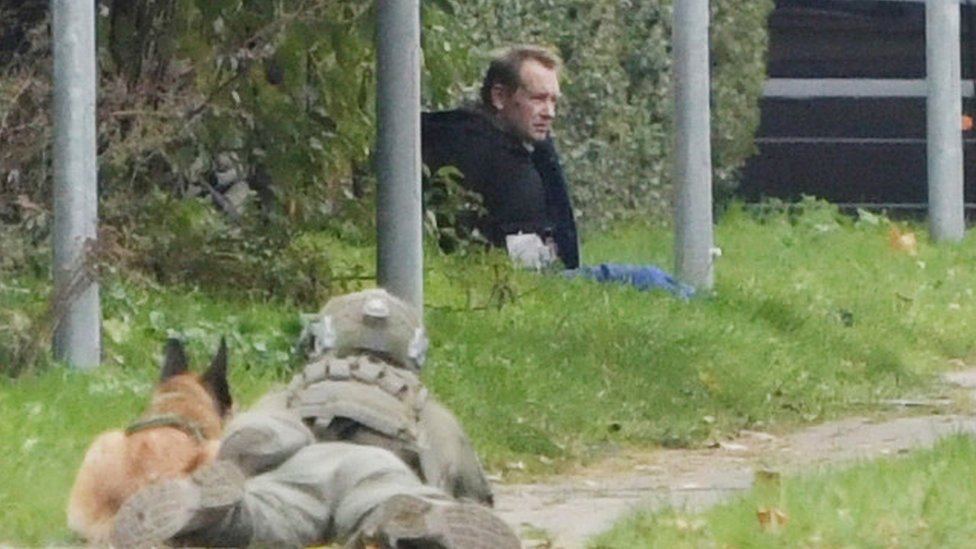 Danish submarine builder Peter Madsen, who murdered the Swedish journalist Kim Wall, has been caught after trying to escape from jail.
Police said they had arrested a man near the jail and later confirmed it was Madsen.
Pictures from the scene showed armed police surrounding him near the prison west of Copenhagen.
Madsen was jailed for life for Kim Wall's murder. She boarded his homemade submarine for an interview in 2017.
Her mutilated body was discovered on a beach by a passer-by 11 days later.
A video, taken by a photographer from the Ekstrabladet website, showed the convicted killer sitting against a fence with a belt around his waist.
Danish media said he had told police at Herstedvester jail, to the west of Copenhagen, that he was carrying a bomb.
Police eventually captured Madsen and said they had driven him away from the scene.
Who was Kim Wall?
Madsen's claim that the journalist's death on board his submarine in 2017 was an accident was rejected at his trial. He later admitted to a journalist that he was to blame.
Kim Wall was a freelance journalist who reported around the world, from North Korea to Uganda, for a variety of quality publications.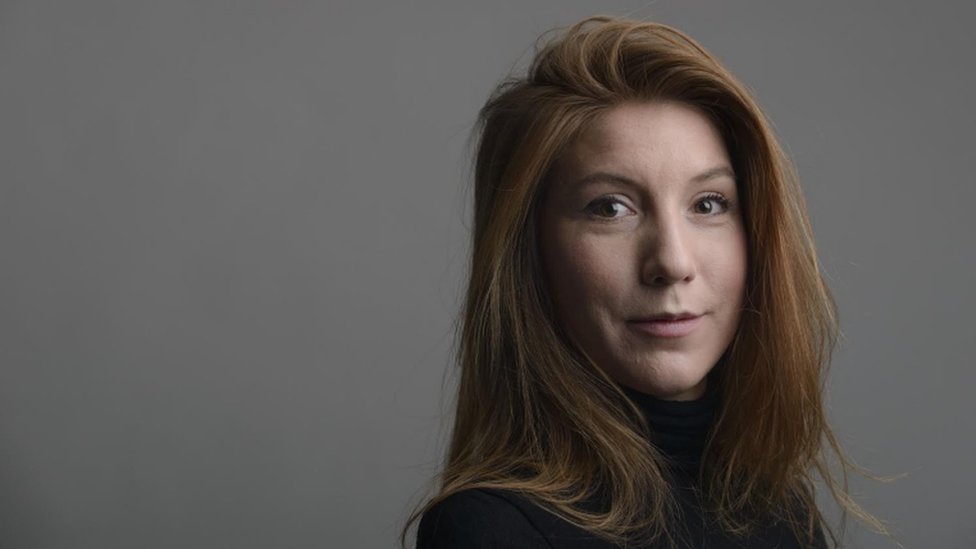 When she climbed on Madsen's 40-tonne submarine, it was supposed to be a final Danish story before moving to the Chinese capital Beijing with her Danish partner.
What happened at the prison?
[contf] [contfnew]
[contfnewc] [contfnewc]