After what feels like forever, Susanna Reid and Piers Morgan have finally returned to ITV's Good Morning Britain.
And, while theyve been off enjoying their summer holidays, we sure have missed the presenting duo.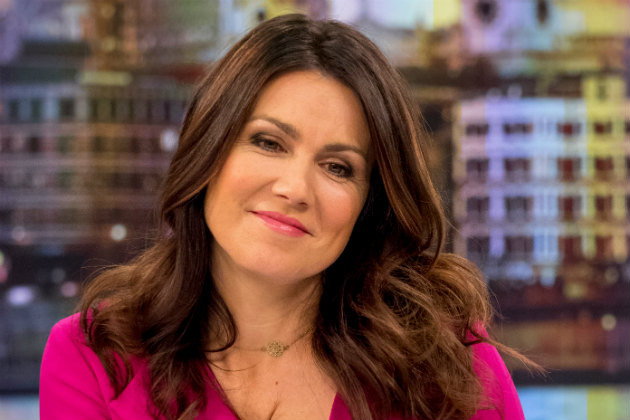 But, thankfully Susanna delighted her 221,000 Instagram followers with a stunning make-up free selfie ahead of her glam return to the show.
Susannah wrote alongside the snap: "Before I get my glam on! #nomakeup #nofilter #patchytan #flaws #blemishes #imperfect".
Susanna continued to talk about her "life-changing summer" after cutting out social media while enjoying some well earned time off.
She added: "This has been a life-changing summer for me. Ive been lucky enough to spend lots of time with my family and good friends. For the most part I stayed off social media & that really helps to minimise the distractions you allow into your world when you dont need them."
"No twitter cuts down on the baiting & no insta removes the compare-and-despair we can all get sucked into. Looking forward to being back at it tomorrow, fully armoured & in my tv warpaint. Love to you all #YouDoYou"
Well said, Susanna!
And, of course the presenters fans were quick to shower her with praise as she flaunted her "patchy tan" and "flaws".
"Susanna Glam or no Glam on you are still stunningly gorgeous and Incredibly watchable cant tell you how brilliant my Monday has already started welcome back the gorgeous Susanna Reid p.s. nice to have Piers back too," one user commented.
While a second added, "Your natural look is just as good as the glam."
Another wrote, "Susanna Im pleased you had a good break from work and may I say you look absolutely stunning without youe studio makeup the natural look is absolutely beautiful."
And, its safe to say that viewers of the popular breakfast show couldnt be happier to see Susanna and Piers return, with their first show leaving fans totally delighted.
Welcome back, guys!
The post Natural beauty: Fans praise Susanna Reid as she shares make-up free selfie ahead of GMB return appeared first on Woman Magazine.