With just a matter of hours between now and the Royal Wedding, its fair to say people are on a bit of a high alert. But ITVs Holly Willoughby is set to give Meghan a run for her money as she too is wearing a wedding dress to mark the occasion. And we all know how people are lovin Hollys style right now!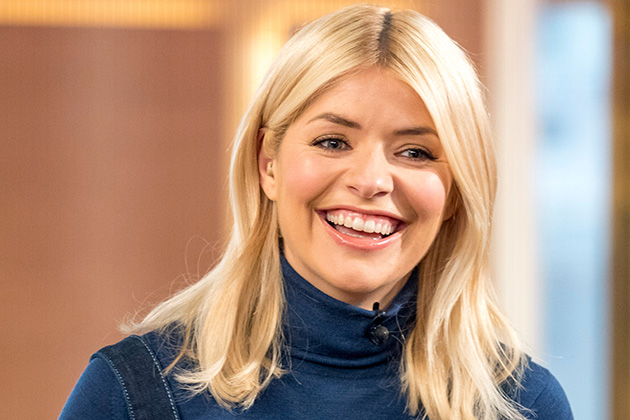 Yup, it turns out Holly has the wedding day truly mapped out, just like us.
What a trooper!
In fact, the mother-of-three will be twinning with Meghan Markle – as she has dug her own wedding dress out for the occasion!
Speaking at This Morning Live at Birmingham NEC, Holly has revealed she will be donning all white for the day too – but only for a laugh.
The This Morning lady shares, "Its my sisters 40th on the same day so Ive got a big party for her birthday anyway, all day, and then obviously the royal wedding, so extra excitement and then this week on the old family whatsapp group that we all have, my sister Kelly said, Ive got an amazing idea – for anyone thats been married go and get your wedding dress and wear it to the part.'"
Holly then adds, "I dug it out – I took it into This Morning to the big steamer as I havent got one of those. It is filthy! I havent had it dried cleaned. Its a bit ripped. I will look a bit like Miss Havisha".
Yup, so basically Holly is going to have her very own royal wedding. Wheres our invite, gang?!
Holly and her husband Dan Baldwin recently celebrated an entire decade since they tied the knot.
Speaking of how to make marriage work in the long term, 37-year-old Holly shared: "Marriage is something we have to work 
at. Youre an idiot if you think you just get married and then you tick along happily ever 
after for the rest of your life".
Wise words from Holly!
From our sister site, CelebsNow.
The post Watch out Meghan Markle! Holly Willoughby is also wearing a wedding dress for Prince Harrys Royal Wedding appeared first on Woman Magazine.