A nun who was involved in a property lawsuit with pop star Katy Perry has died after collapsing in court.
Sister Catherine Rose Holzman, 89, was disputing Perry's attempted purchase of a former Los Angeles convent.
The singer agreed to buy the eight-acre property and its Roman villa-style buildings for $14.5m (£10.4m) in 2015, but the deal failed when its former residents objected.
The Sisters of the Most Holy and Immaculate Heart of the Blessed Virgin Mary have owned the property for more than four decades but have not lived there for several years.
Sister Holzman was joined by Sister Rita Callanan in trying to scupper the move by selling the property to a restaurant owner for $44,000 (£31,760).
A judge ruled that the sale of the convent was invalid and Perry and the Catholic Church were awarded a total of almost $10m (£7.2m) in damages in December last year.
The sisters had failed to get the consent of Los Angeles Archbishop Jose Gomez and the Vatican for the sale.
Sister Holzman died after collapsing during a post-judgment hearing on Friday.
Hours before her death she spoke to US news channel Fox 11 LA, decrying the ruling that cleared the way for the sale of the property to Perry.
She said: "To Katy Perry, please stop. It's not doing anyone any good except hurting a lot of people."
Sister Callahan added: "You have stolen the property of the Sisters of the Immaculate Heart.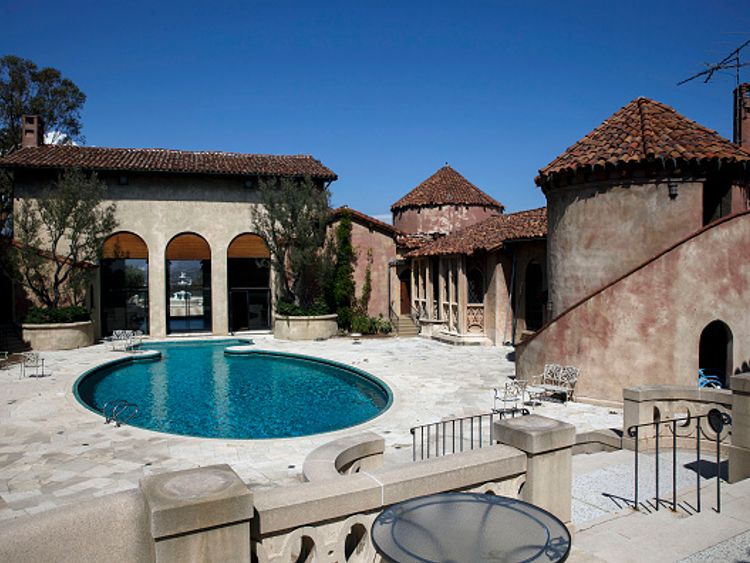 "Please archbishop… do what is right in your heart."
The nuns had set up the website Stand with the Sisters to represent their cause.
A picture of Sister Holzman is now featured on the site, beneath the message: "Rest with the angels our most precious treasure".
More from World
Archbishop Jose Gomez said: "I was sad to hear the news of her passing and I have offered a mass for the repose of her soul.
"We extend our prayers today to the Immaculate Heart of Mary community and to all her friends and loved ones."